2023-02-15
2023-02-15
Today we analyze one of the most exclusive padel rackets of the Head padel rackets 2023 : the new Graphene 360+ Delta XTR , a power model that will make us enjoy the court to the fullest.
It is a powerful racket for advanced or medium level players who want to level up. It has a diamond format with high balance, so it works very well in attacking games, with a wider sweet spot than its older sister, the Head Delta Pro.
Technologies of the new blue Delta XTR
The first thing you have to know about the blue HEAD Delta XTR is that it has the same mold as the high end padel racket, the Head Delta Pro , so you get a high-end racket at a price that won't be repeated.
The difference is that the Head Delta XTR has a fiberglass surface, so it has much more playability and a larger sweet spot , while the Delta Pro is harder with a smaller sweet spot.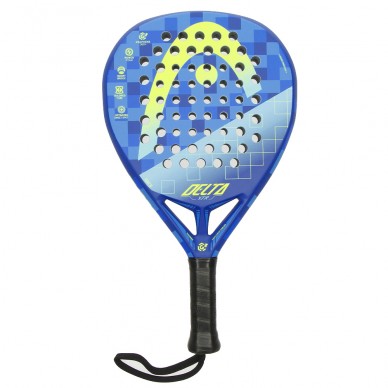 OFFER: €99.95 RRP: €230.00
Shape: Diamond
Game: Multipurpose
Weight: 365-375
Graphene 360 : exclusive Head system that improves your performance on the track. It uses graphene in its construction, a most resistant material.
Power foam : high-density rubber to achieve extra power while maintaining great comfort at all times.
Smart Bridge : reinforcement in the heart area that provides stability and reduces torsion when hitting the ball.
Tailored Tube : reinforced frame area to reduce the risk of breakage from accidental blows or shocks, thus improving its useful life.
Optimized Sweet Spot : system that widens the sweet spot of the racket, helping us to correct off-center balls and reducing our unforced errors.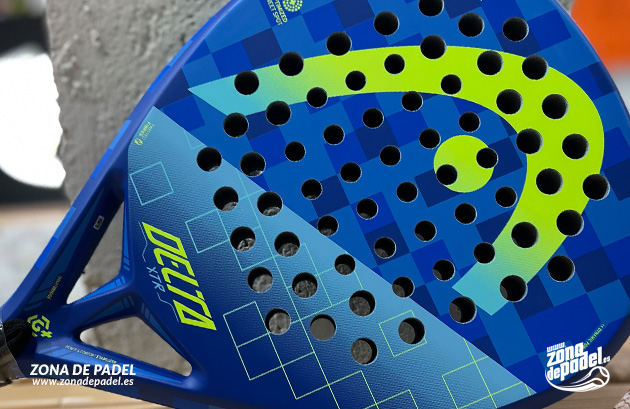 Delta XTR limited edition padel racket materials
For its construction, the brand has used quality materials such as graphene to reinforce the frame area , which guarantees great resistance and durability. In this way a solid and strong structure is achieved.
Fiberglass has been used for the surface , a more elastic material than carbon, thus improving its playability. On this occasion, its finish is smooth, therefore, flat blows will be our best allies. Foam has been used in the core, a softer rubber than eva and that provides a spectacular touch.
Head Delta XTR Review
In our opinion, it is a powerful racket that does not disappoint in terms of comfort, so we will enjoy a great ball output, as well as less vibrations when hitting.
It is also quite manageable, since its weight ranges between 365 – 375 grams. The padel racket does not incorporate a cover, but you can carry it both inside the padel racket bag and in the Head padel backpacks .
Review on volleys and spikes
The Delta XTR is a racket designed to attack , for the offensive player. By having a high balance and having a diamond mold, it provides a good punch near the net, helping us to execute powerful volleys and get the ball more easily x 3.
Our impression is that it has a great ball output , having to apply little power to get the ball out with speed.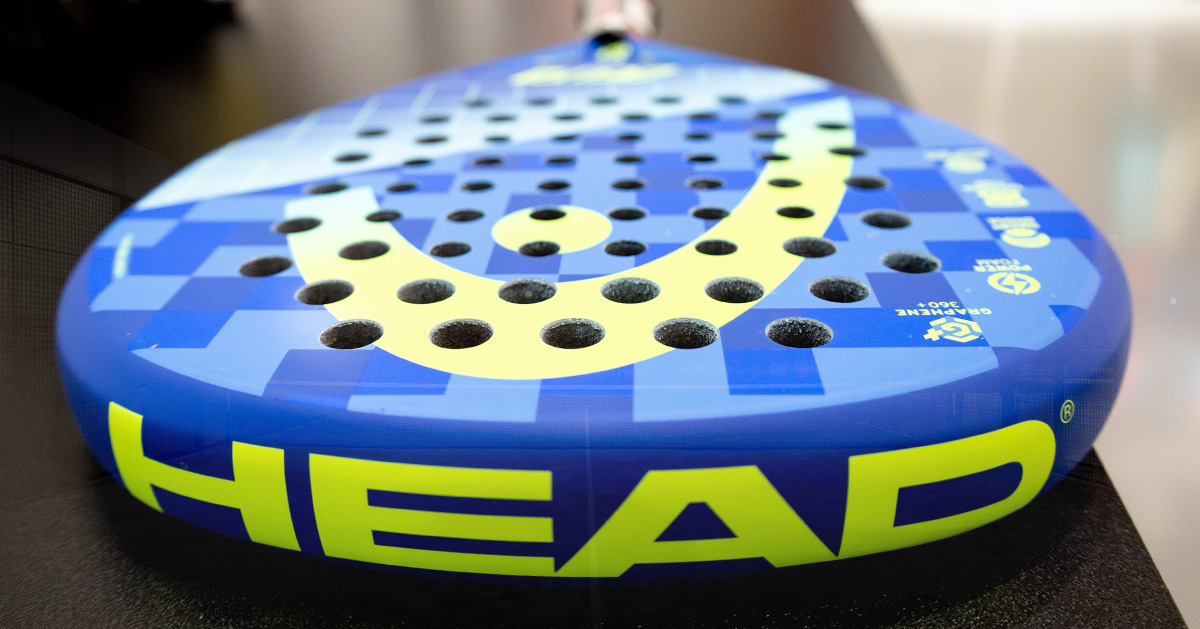 Defensive game
Although it has technologies that expand the hitting surface, this model has a sweet spot located at the top and wide.
If the rival pressures us with aggressive shots, at the bottom of the track he responds in excellent form to return with long lobs, feeling the ball at all times.
Touch and vibration absorption
The combination of materials and the FOAM core give it a semi-soft touch , so it absorbs vibrations very well so you can play for hours without discomfort.
In addition, its Smart Bridge system integrated in the heart improves stability, preventing vibrations from passing to our arm.
In short, it is a fairly comfortable racket with which to play our demanding matches without discomfort.
Our opinion is that we are in front of a racket with excellent value for money that we recommend to attacking players with an advanced and intermediate level , since it is a Head racket that adapts quickly.
You can also enjoy an exclusive finish in blue tones and fluorescent yellow details that will capture the eyes of all your opponents.