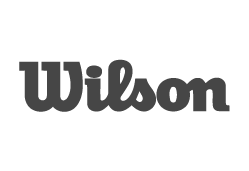 Wilson padel racket bags
Discover the wide selection of Wilson padel racket bags in our padel product store, Padel Zone. Wilson bags are of great quality and designs and combine the best materials and technologies on the market. Wilson is a tennis brand that has been a benchmark in the sport for more than 100 years, for several years it has been manufacturing padel tennis products.
Cheap Wilson padel bags
The Wilson brand padel bags are special bags to store all the padel products that we need to protect and take to training. Forget about carrying Wilson rackets in your hand and having them suffer "a little accident" due to some scratch, scratch or unnecessary blow.
In addition, the Wilson Pro Tour padel racket bags are prepared thanks to their large capacity and different pockets and compartments so that even the smallest objects, such as the Wilson padel overgrips, are safely stored. Wilson is a reference in tennis and sponsors players of the stature of Rafa Nadal for example. In this section you can discover all the Wilson Team padel bags of the highest quality and with designs suitable for goalkeepers.
Buy quality Wilson Backpacks
Wilson Padel, being a tennis manufacturer, has applied all the technology to our sport, an example of this is the black Wilson backpack , with capacity for a racket and with padded compartments to protect it at all times.
The other star product is the Wilson Tour V backpack, a bag that is chosen by the majority of players, it is manufactured in black and gray colors and another version in navy blue and light blue, the design is characteristic since it has rigid areas in the sides, a first price with an incredible price quality.
Other Padel rackets bags Brands