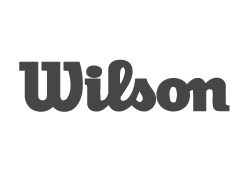 Wilson padel shoes
Buy cheap Wilson shoes , search the entire collection and equip yourself to play the best game of the year. We have the new 2022 collection of shoes, ideal for both tennis and paddle tennis.
In our online store you will find the best deals on Wilson sneakers and footwear , you just have to find which one best suits your style of play and your pocket. Look for the best-selling models, the Kaos or the Rush Pro are the ones chosen by the majority of practitioners.
Wilson tennis and padel shoes
Wilson footwear has numerous technologies that make it very suitable both for the practice of paddle tennis and for playing tennis, below we list some of the characteristics of the Wilson models that make them unique.
D-F2 technology to improve the stability and comfort of the shoe.
Clay Duralast herringbone outsole, the best on the market, greater grip and durability.
2D-FS padding for greater comfort.
R-DST cushioning in the heel to protect the joints.
All these technologies are perfectly adapted to any padel and tennis player, of course Wilson tennis shoes that have a clay sole are suitable for clay surfaces, on the other hand, if you play paddle tennis they are valid for any type of grass and even for concrete surfaces, if you are not sure you can also choose the All court sole.
Buy quality Wilson footwear
The Wilson Kaos shoes are one of the models selected by most players for being the top of the range and one of the most comfortable models that it has in its collection, the 2018 and 2019 models are very similar, having only a color update. The Wilson Kaos padel 2019 are manufactured in green with a herringbone sole and is valid for all surfaces, ideal for both tennis and paddle tennis.
If you are a woman you should know that the footwear is practically the same as that of men, since the wilson padel women's shoes are similar, same weight, same benefits, the only difference that you will find is that the colors are more intended for the female public in pink, fuchsia, coral, red colors.
Another of the models that have been working very well since 2022 are the Wilson Rush Pro paddle tennis shoes, they have a more classic design and have been a sales success during these years, this year you have it in blue and white, it is one of the models chosen for those players looking for a model that is very stable.
These are just some of the best features of Wilson footwear, if you are not sure, go to Zona de Padel, an authorized Wilson dealer and buy your shoes after trying them on.
Other padel shoes Brands