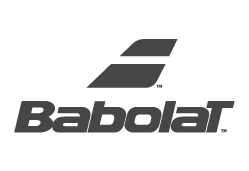 Babolat Padel bags
You have reached the section paleteros babolat, official WPT bags, backpacks benchmark brand racket sports such as tennis and paddle tennis. Here you will find the official World Padel Tour babolat padel racket bag to take all your kit to training sessions and matches of our favorite sport.
Official distributor of the Babolat brand , we offer products of the highest quality and performance, which include the best resistant and waterproof materials on the market. In addition, this manufacturer is committed to very modern and daring designs.

-31%

-15%

-11%
Babolat Bags and padel Bags
Babolat padel racket bags are very important elements to protect our equipment to play and especially our racket, a totally necessary tool to play our favorite sport.
The new WPT model is designed in white, blue and black colors, very neutral colors that combine perfectly with all the padel products inside you can put the Babolat men's padel shoes in the special compartments it has.
Babolat padel backpacks
Thanks to Babolat backpacks , we can take everything we need to the court: sportswear, sports shoes, Babolat rackets , towels, toiletries and smaller valuables. Depending on the size and features you are looking for, there is a babolat wpt backpack developed for you as a demanding player who does not settle for little. The backpacks have several separate compartments that can have zippers for greater security.
Having each of our articles separated from each other, we will not worry about having dirty clothes or shoes with the blades in the same place, the new version is developed in blue and black colors.
Other Padel rackets bags Brands