2022-10-23
2022-10-23
If you are looking to buy a quality price padel racket at a cheaper price , in the market you can find great products that can give us the best performance with a contained price .
These are rackets that great players like Agustín Tapia, Juan Lebron or Alex Galan do not wear, but thanks to this, since they do not use the latest generation materials, the price does not skyrocket.
In addition, on many occasions they have molds that are the same or very similar to the high-end padel rackets, on other occasions they are offers that can now be purchased or that will carry an extra discount on Black Friday 2022 .
Choosing a quality price padel racket easily
As a general rule, the price of a racket is determined by the materials and technologies used , the higher the quality of carbon the price increases, the difficulty to play with them also increases, for this reason we have made a selection of rackets for all audiences without the price skyrockets .
The best value for money racket on the market is not the most expensive , but the one that can get the best version of the player without increasing the price , but yes, it must be a racket that has good durability and above all great playability, that allows us to play hours and hours with them.
HEAD ALPHA POWER 2022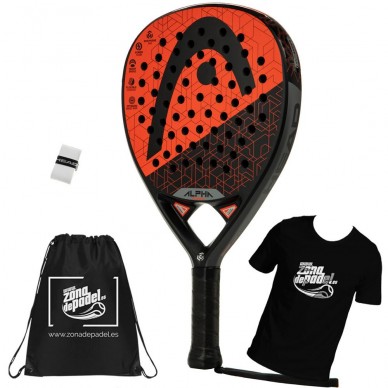 OFFER: €105.95
RRP: €200.00
Shape: Teardrop
Game: Versatile
Weight: 365-375
Undoubtedly this is our first recommendation in many of our reviews, the reason is none other than the mold of its older sister the Head Alpha Pro that we mention below.
It is a very well compensated padel racket, both in power and in control , with an excellent sweet spot. Thanks to its fiberglass core, it will give us a playability that many of these rackets will not be able to offer you. Without a doubt our star recommendation this year.
Dreampadel Match 2023
OFFER: €119.95 RRP: €180.00
Shape: Teardrop
Game: Versatile
Weight: 355-365
One of the most interesting novelties of this end of the year, possibly the best price-quality padel tennis racket this year , is a carbon racket and it is also one of the few in this comparison that incorporates a rough sand surface, with which you can give very good effects to the ball.
The Dreampadel Match is a versatile padel racket that combines excellent control with a great punch, incorporates EVA black rubber that provides excellent ball output and is suitable for all levels. The all-terrain padel racket of the year.
HEAD ALPHA PRO 2022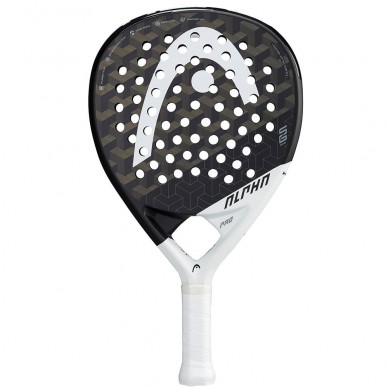 OFFER: €215.00 RRP: €290.00
Shape: Teardrop
Game: Versatile
Weight: 365-375
The older sister of the Alpha Power, the racket with which until recently the magician Sanyo Gutiérrez was playing, the latest version slightly increases power but always maintaining control and a wide sweet spot to forgive all our mistakes.
The difference with the Alpha Power is that this surface is made of carbon and graphene, which gives a harder racquet feel than the Alpha Power and if you are a striker it has greater resistance.
FLOW LIGHT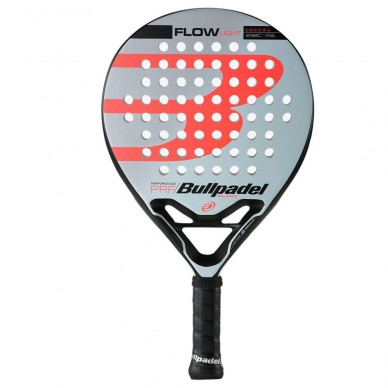 OFFER: €99.95 RRP: €110.00
Shape: Teardrop
Game: Versatile
Weight: 350-360
A best-selling Bullpadel women's padel racket , without a doubt because of its price and the game characteristics they offer, for just over 100 euros you will have a lightweight women's padel racket and one of the most balanced on the market .
It is a teardrop-shaped racket, versatile and that any woman can easily move and have a little extra power in her game.
NOX AT10 GENIUS 18K
OFFER: €215.00 RRP: €329.00
Shape: Teardrop
Game: Versatile
Weight: 365-375
Without a doubt, the AT10 Genius 18K has been the best-selling Nox brand racquet in 2022 , a racquet that is very well compensated with the end-of-season offer and is one of the preferred purchases by all advanced players.
It incorporates a rough 18k carbon surface, HR3 rubber with a great ball output, and it is a padel racket that works very well both near the net and at the back of the court.
NB SPITFIRE 2022
OFFER: €158.49 RRP: €259.00
Shape: Teardrop
Game: Versatile
Weight: 365-375
The Spitfire is one of the padel rackets with a great value for money from the Enebe brand in recent years, available in two colors yellow or blue, only the aesthetics change, otherwise it is the same padel racket.
It is characterized by its broken heart and for being a versatile racket that is very easy to play with, with a semi-hard touch and great power, ideal for volleying the ball close to the net.
ROYAL PADEL RP790 WHIP POLYETHYLENE 2022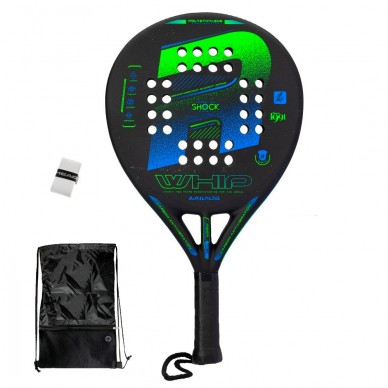 OFFER: €189.01 RRP: €270.00
Shape: Teardrop
Game: Versatile
Weight: 360-375
The perfect racket for those players who are looking for a soft racket or have discomfort in the arm, we will not tire of recommending the Royal Padel Whip as the best brand to treat this type of injury.
The Royal Padel Whip Polyethylene is one more racket throwing power, with a drum sound and with a spectacular ball output, it is one of those rackets that, even if you have never played with them, it is easy for you to play, you feel the ball like no other.
BULLPADEL VERTEX 03 COMFORT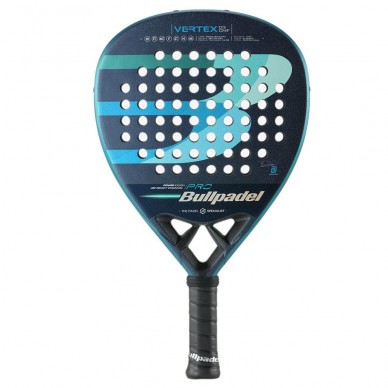 OFFER: €224.95 RRP: €225.00
Shape: Diamond
Game: Power
Weight: 365-375
We finished our analysis of the best value for money racket of 2022 with the Bullpadel Vertex 03 Comfort , it incorporates the same mold as the Vertex 03, but eliminating some technologies that make it more expensive, such as 12k carbon, Hesacore, nerve technology in the frame .
For the rest, the sensations are very similar to its older sister, always bridging the gap, but you will have a power padel racket with a semi-soft touch that will delight any attacking player.
And so far our analysis, the quality is not at odds with the price as you have been able to verify , all rackets with a price that is around €150, a price that any player looking for a high-quality racket will not mind paying, or for At least it shouldn't matter to you.