2023-08-02
2023-08-02
Ariana Sánchez Fallada, also known as " Magic Ari ", or simply " Ari " is a professional Spanish padel player, who currently occupies the first position in the World Padel Tour ranking, currently together with her partner, the Spanish Paula Josemaría make up the number 1 padel couple in the world.
Ari Sanchez data
Since she was little, Ariana Sánchez has been involved with sports. His dream has always been to one day become number 1, and stay in this position for as long as possible. With the passing of time, he went from being a child star in his magnificent duo with Marta Ortega, to currently becoming one of the most important figures in sports. Together with her great setback in recent years, she has undoubtedly set the standard in terms of the level of women's padel worldwide.
Before succeeding with Paula Josemaría, she shared the track with other great professional players such as Tamara Icardo and Alejandra Salazar.
Name
Ariana Sanchez Fallada
Nickname
Magic Ari
Birthdate
July 19, 1997
Place of birth
Reus, Tarragona
Height
1.65cm
Current couple WPT 2023:
Paula Josemaria
Position
Reverse
In 2016 she made her debut as a professional player in the WPT, but it was not until 2017 that she began to climb to the top positions of the tournament by winning her first final at just 19 years old, until in 2021 she became the youngest player in history in to become number 1 in the world at the age of 23.
Today we are going to analyze the trajectory of the player from Reus, one of the great figures of Spanish padel.
Biography of Ari Sanchez
Ariana Sánchez Fallada was born in the town of Reus in Tarragona, on July 19, 1997.
They started in the lower categories from a very young age, where together with Martita Ortega they became the young promises of the sport by reaching every possible title in the children's categories while they were growing up.
The commitment of "Magic Ari" to always be the best comes from pursuing the history of her idol, the padel legend Fernando Belasteguín, for which her dream has always been to be able to remain number 1 in the ranking for the longest consecutive time, record It is held by the player from Pehuajó who remained for 15 consecutive years as the best in the world.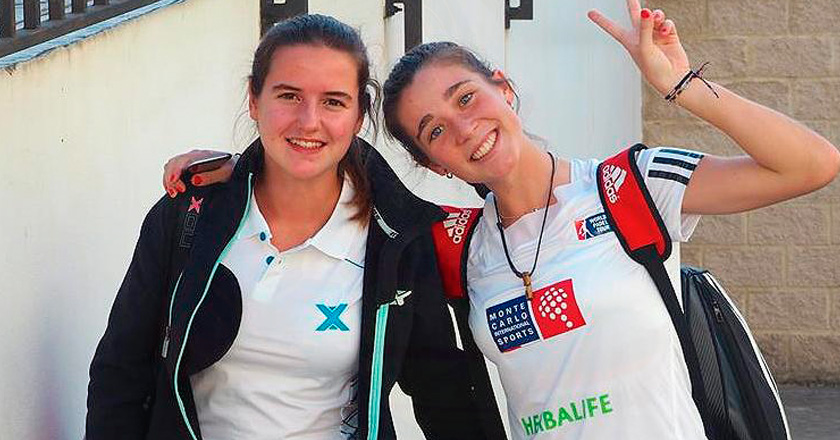 His debut on the circuit was in 2016, for a brief period with Tamara Icardo, to later get together again with Marta Ortega, who would now become his partner on the professional circuit, and with whom he stayed for a total of 3 seasons.
It is in 2017 that they began their victories by being crowned in the Santander Open, from then on they became regulars in the final draws, for which they began to attract the attention of professionals and amateurs.
It would be in the next season of 2019 where he would begin his climb to the top of the ranking thanks to the 5 titles he achieved during the season while he was a duo with Alejandra Salazar.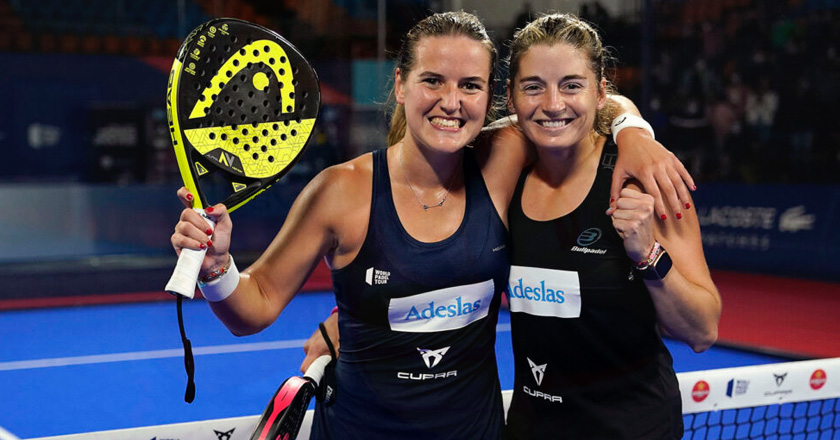 In the 2021 season, he finally begins his journey with who will be his partner until today, the Spanish Paula Josemaría, with whom he finally manages to catapult his game to the next level, managing to obtain more than 20 titles in 3 seasons and becoming the number 1 couple in the World Padel Tour ranking, making Ari the youngest player in history to achieve this feat.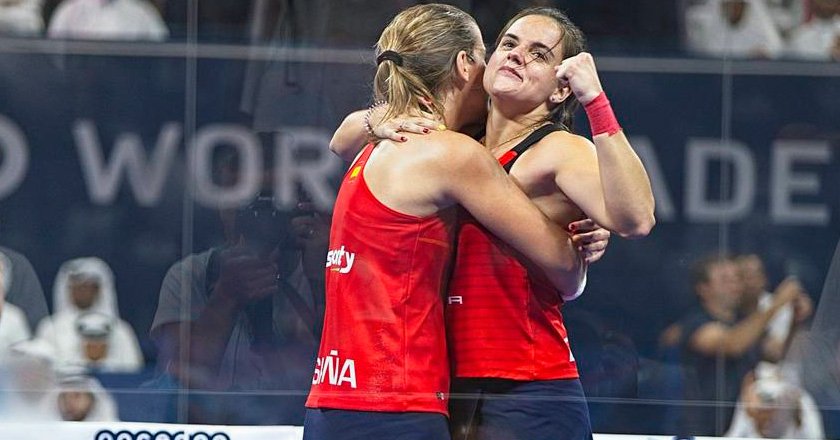 That same year, she was summoned for the first time to represent Spain in the World Padel Championship, where she was crowned the winner in an epic final with Paula Josemaría as her partner.
In 2023 the couple has already obtained different victories in nine World Padel Tour tournaments, those played in Abu Dhabi, Belgium, Austria, France and Spain, giving a solid start to continue the trajectory of these players who continue to expand their legend.
While Ari seeks to be able to balance her professional life with her studies, since she is close to finishing her studies in Sports Sciences at the Camilo José Cela University and Physiotherapy at the University of Barcelona, careers that she states she has chosen to ensure that her future can continue related to sports for as long as possible after her career as a professional player ends.
The best points of Ari Sánchez in padel
Thanks to his winning drive and desire to always improve, "Magic Ari" has been the protagonist of several of the best points of recent seasons, in this video where we appreciate the best points of Ariana Sánchez in the World Padel Tour.
Head Padel sponsors Ari Sánchez
For several years "Magic Ari" has been related to the Head brand, being one of the players that par excellence promotes its Head women's padel racket each season, since the renowned brand not only fits but also arms the number 1 in the world .
The Head Speed Motion is one of the main models of the new Speed series, it is a very well balanced and low weight model that offers a great balance between power and control as well as great handling.
It has an oversize mold design as well as a medium balance that ensures more control over off-center balls, which together with its carbon and fiberglass construction gives it greater resistance when playing for long days on the track.
Ariana Sanchez Head Speed Motion 2023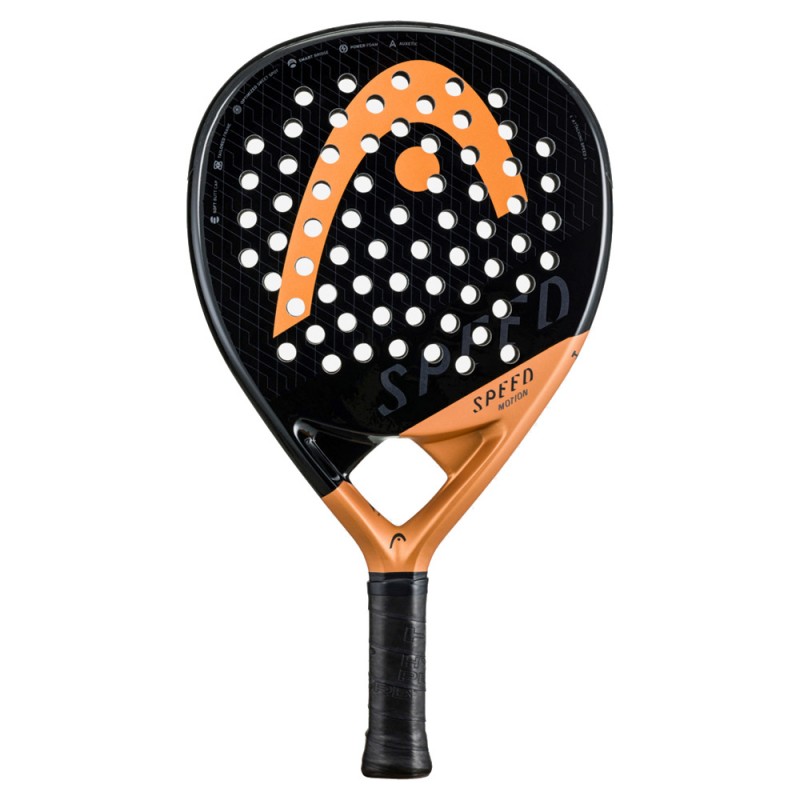 OFFER: €170.91
RRP: €260.00
Shape: Teardrop
Game: Multipurpose
Weight: 355-365
Ari also uses Head women's padel shoes, since the Head Sprint Pro are a model that have a herringbone sole in various directions that allows you to give yourself a better grip at all times.
Ari Sanchez Head Sprint Pro Shoes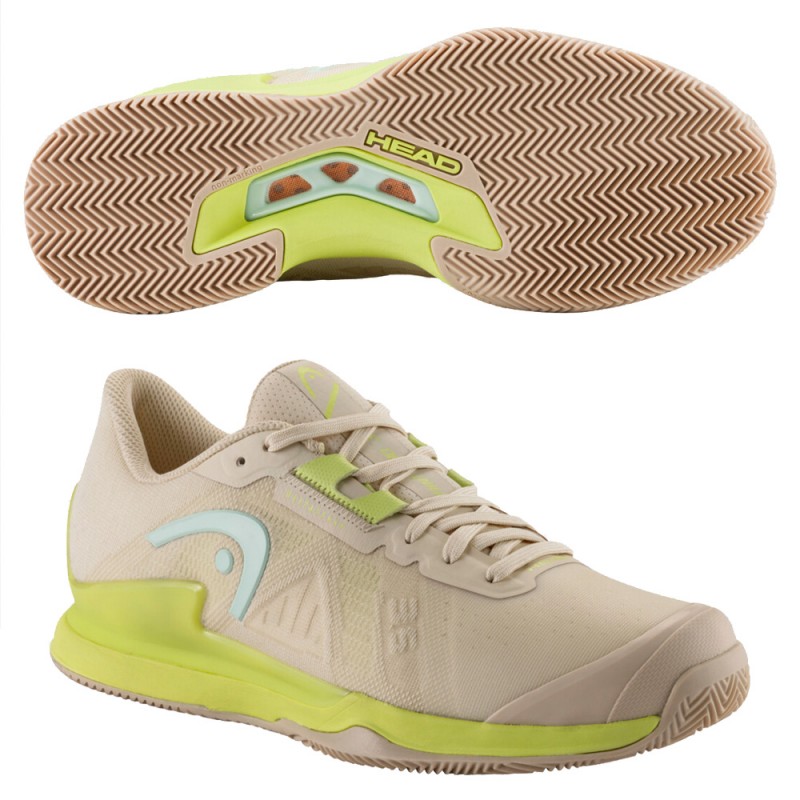 OFFER: €89.96
RRP: €160
Level: Advanced
Game: Lightness
Sole: New Padel
Awards and Triumphs of Ariana Sánchez
The player from Reus has incredible figures that have led her to obtain more than 25 titles between world tournaments and World Padel Tour competitions, as well as to appear as a finalist in the Premier Padel tournament.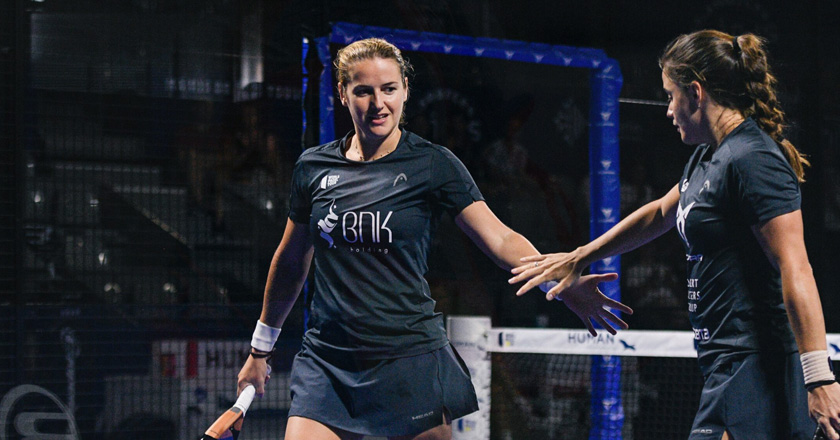 Awards World Padel Tour
| Date | Tournament | Couple |
| --- | --- | --- |
| 06-18-2023 | Human French Padel Open 2023 | Paula Josemaria |
| 06-04-2023 | Beers Victoria Marbella Master 2023 | Paula Josemaria |
| 05-28-2023 | Boss Vienna Padel Open 2023 | Paula Josemaria |
| 05-14-2023 | Estrella Damm Vigo Open 2023 | Paula Josemaria |
| 04-30-2023 | Circus Brussels Padel Open 2023 | Paula Josemaria |
| 04-16-2023 | Victoria Beers Granada Open 2023 | Paula Josemaria |
| 02-04-2023 | Tau Ceramic Reus Costa Daurada Open 500 | Paula Josemaria |
| 02-26-2023 | Modon Abu Dhabi Master 2023 | Paula Josemaria |
| 09-25-2022 | Estrella Damm Community of Madrid Master 2022 | Paula Josemaria |
| 09-18-2022 | Swedish Padel Open 2022 | Paula Josemaria |
| 09-11-2022 | Cascais Open 2022 | Paula Josemaria |
| 24-07-2022 | Beers Victoria Malaga Open 2022 | Paula Josemaria |