2023-09-27
2023-09-27
For all female padel enthusiasts, the latest Fall-Winter collection from BB by Belén Berbel has arrived, a brand that for 10 years has conquered the sports world with its exceptional designs and commitment to quality and sustainability.
New BB Padel Clothing Collection
Renowned for its focus on design, quality, and 100% Spanish production, the brand combines a passion for the sport with the latest in fashion and design, providing a premium experience in every piece.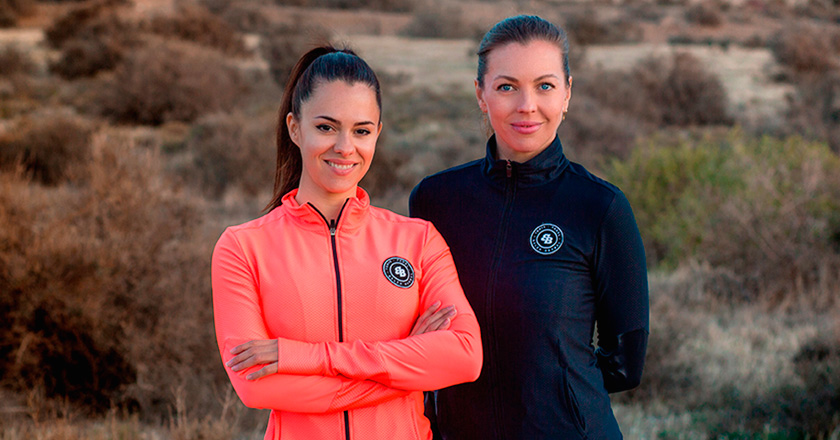 The new BB padel clothing collection stands out for the use of high-quality technical fabrics that are lightweight, breathable, and stretchy, ensuring comfort in every move, allowing players to feel special and comfortable on the court.
New BB Padel Women's Outfits
Beyond design and quality, BB by Belén Berbel is proud of their deep commitment to the environment.
That's why their goal of reducing the brand's environmental impact is also reflected in their new designs, which represent natural elements with very vivid colors to stand out on the court while wearing garments that are comfortable and enhance your game.
STONE: Representing the strength and resilience of rock, the set has colors that evoke the solidity and mystery of stones.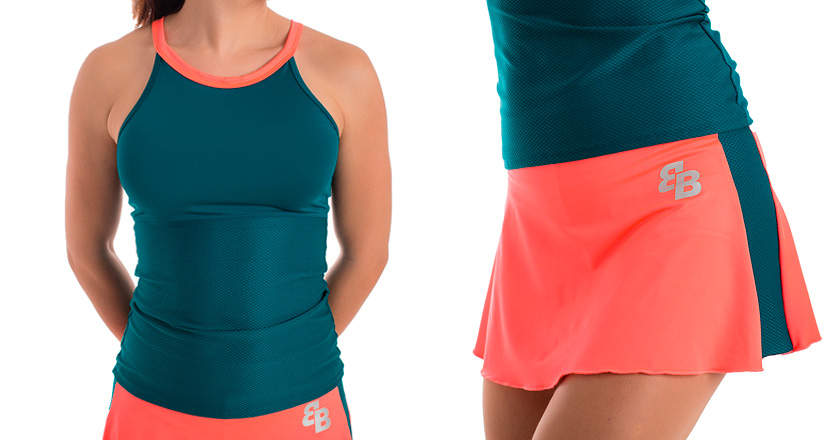 SAVANNA: Inspired by vast landscapes, this shirt and skirt set conveys serenity and freedom.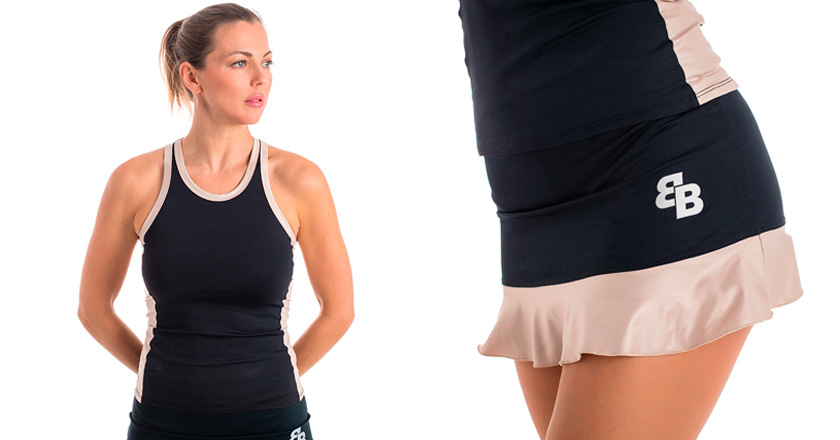 WIND: Like a breath of fresh air, this very lightweight and stretchy design invokes speed and lightness, allowing you to unleash your full potential in every game or training session.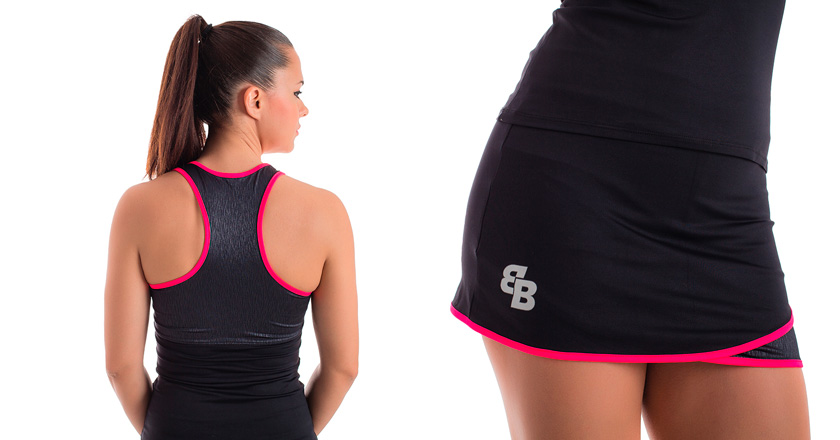 CORAL CACTUS: Dive into the vibrant colors of coral with a design that evokes the beauty of the underwater world with elegant tones that let you shine while practicing sports with fabrics that ensure great durability.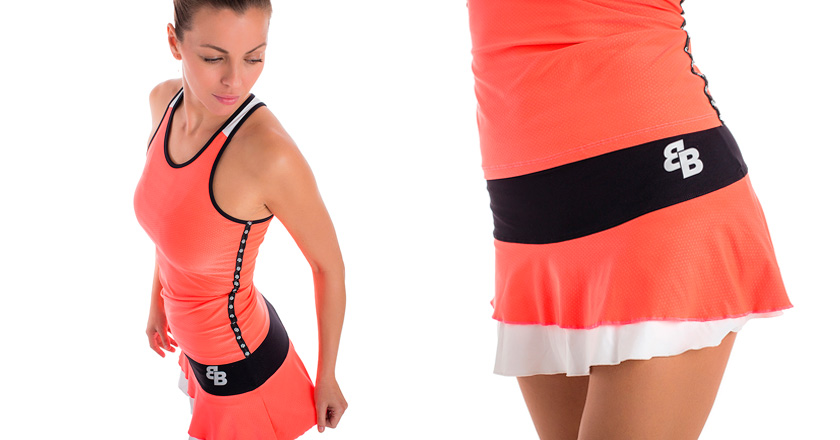 PALM: An ode to nature, this set brings the freshness and exoticism of palm trees to the court, and thanks to its lycra-like texture, it provides a great fit without affecting movement and dynamism in each game.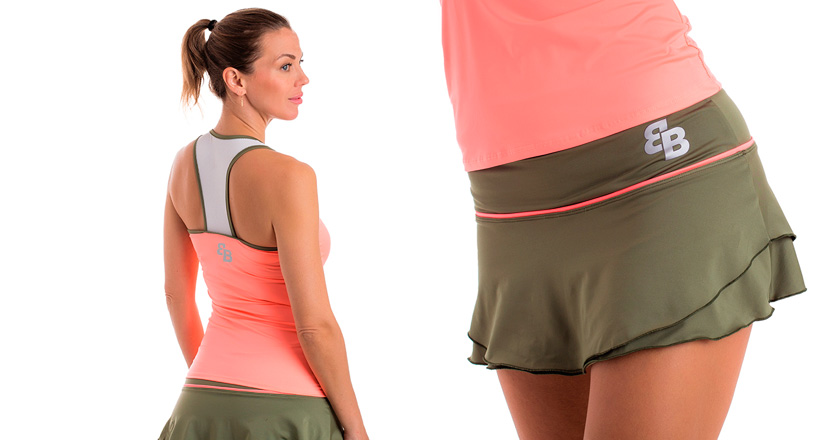 BB Padel Winter Outfits
Not to mention the new winter models that complete the new women's padel outfits with the OASIS and CLIMA jackets and leggings, offering a perfect combination of style and functionality for cooler days.
These models come with UPF 50+ sun protection to protect your skin while you play sports, just as they maintain body temperature so you can play comfortably no matter the weather at any time of the year.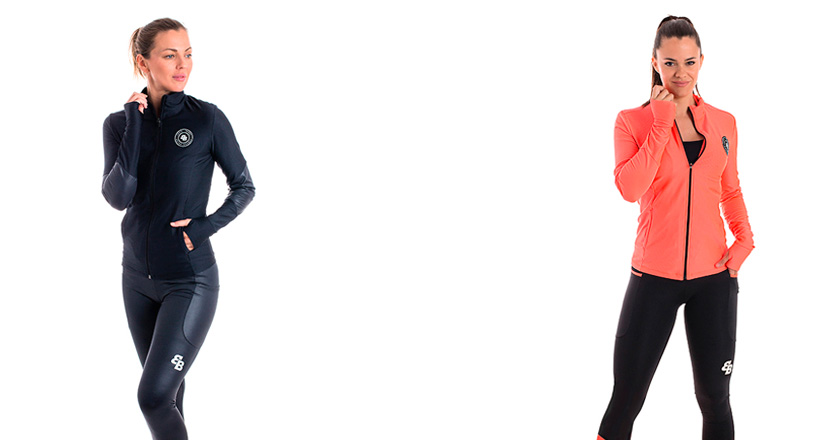 That's why when looking for new garments to play padel, choosing the new BB collection will be your best decision.