2023-03-24
2023-03-24
The new collection of Enebe 2023 padel rackets arrives with style, and it is that the Spanish brand has taken a step forward in design and technology to offer players a unique experience on the court.
Enebe arrives this 2023 with the favorite padel racket models from other seasons such as the Combat or the Aerox Carbon Pro , two of the firm's star rackets together with new bets that make its experienced catalog grow.
Analysis of padel tennis rackets Enebe 2023
For interested players, Enebe presents attack and control models, added to some more balanced ones in which high-quality materials such as carbon have been incorporated for a more solid structure in all their designs, combined with state-of-the-art technologies that allows for greater durability and extraordinary performance.
In the new Enebe 2023 racket catalog you can choose the one that will become your favourite.
Massive Attack 2023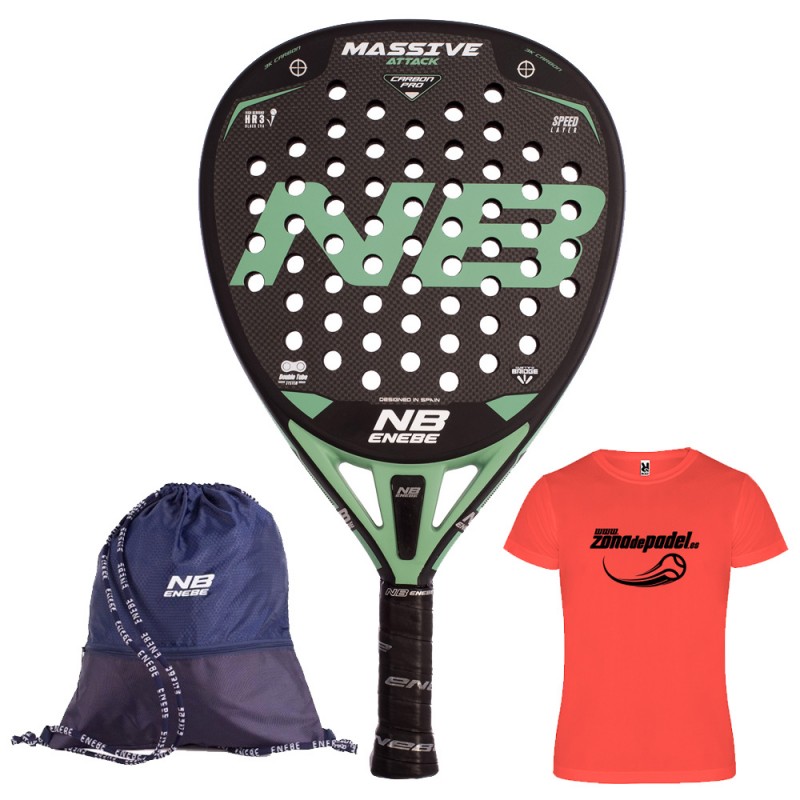 OFFER: €215.95
RRP: €240.00
Shape: Diamond
Game: Power
Weight: 360-375
We start with one of the star models of power , the Massive Attack 2023 that returns with a renewed design in green. It presents its classic diamond shape with a slightly high balance that makes it the perfect model for attacking players.
Its 3K carbon construction together with the black eva HR3 rubber will help us achieve greater speed in blows as well as in shots. However, it does not penalize the ball output or the sensations.
Spitfire 2023
OFFER: €227.95
RRP: €270.00
Shape: Tear
Game: Polyvalent
Weight: 360-375
With a teardrop shape and a contained balance, the Spitfire 2023 model will be the ally of professional players looking for a versatile and balanced model . For its elaboration, the black eva HR3 soft rubber has been used, which adapts well to both slow and fast balls.
The structure has been reinforced with 12K carbon which also improves its playability. To print unbeatable effects , it maintains the embossed finish on the surface .
Supra 2023
We continue with another of our favourites, a model with a teardrop shape and a slightly high balance to hit with more power. Its 3K carbon structure improves playability and gives it greater resistance .
Its interior has been made with black eva HR3 rubber which gives us good power in hitting without neglecting the ball output. Maintains roughness on the planes for topspin shots.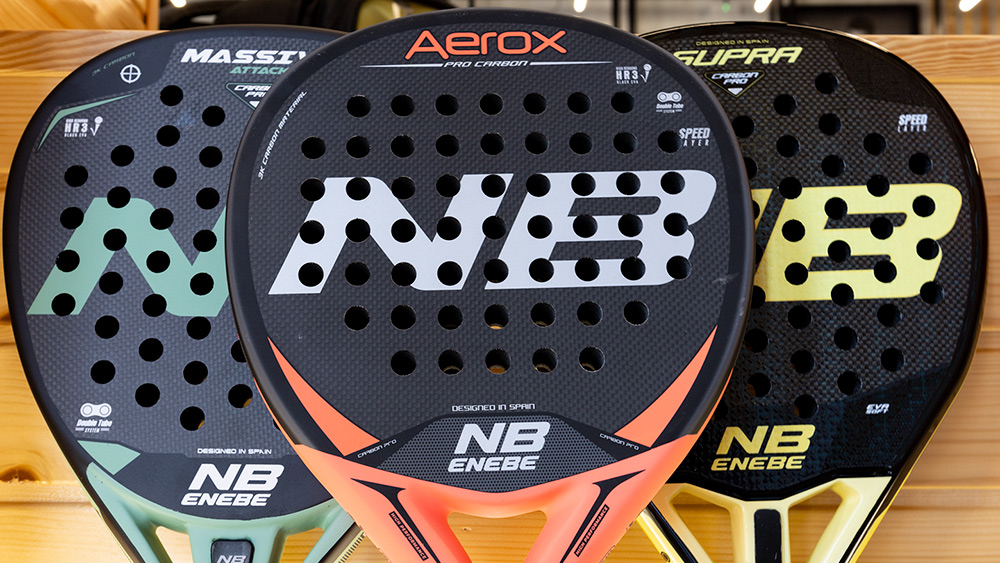 Matrix 2023
For those players who like to place the ball with greater precision, the Matrix has arrived. With a round shape and low balance, it is an ideal model for drive players.
In its structure we find fiberglass, which translates into greater playability on the court. Thanks to the black eva HR3 rubber inside it gives us good control from the bottom of the track.
Combat Carbon 9.2 2023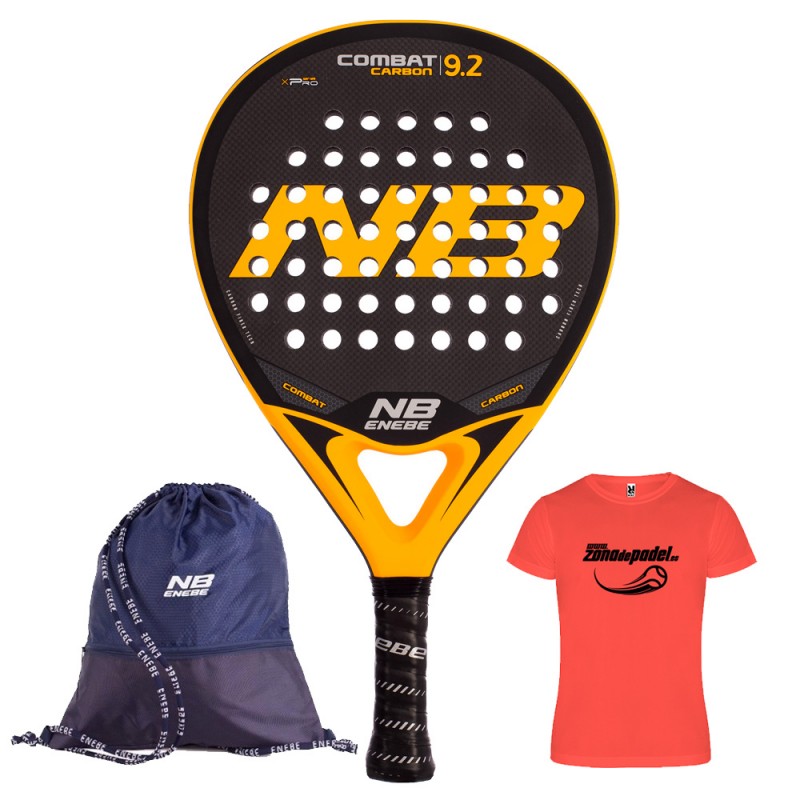 OFFER: €195.00
RRP: €230.00
Shape: Round
Game: Control
Weight: 360-375
One of the favorites of each season returns, the new model of the classic Combat Carbon 9.2 2023 . It has a round shape with a balance close to the hand, so it will help us place the ball precisely at the right times.
Although it is a control model, it does not disappoint in terms of power due to its 3K carbon construction with black eva rubber inside. Thanks to its wide sweet spot, off-center balls are reduced. Perfect for backcourt players looking for control without giving up power.
Aerox Carbon Pro 2023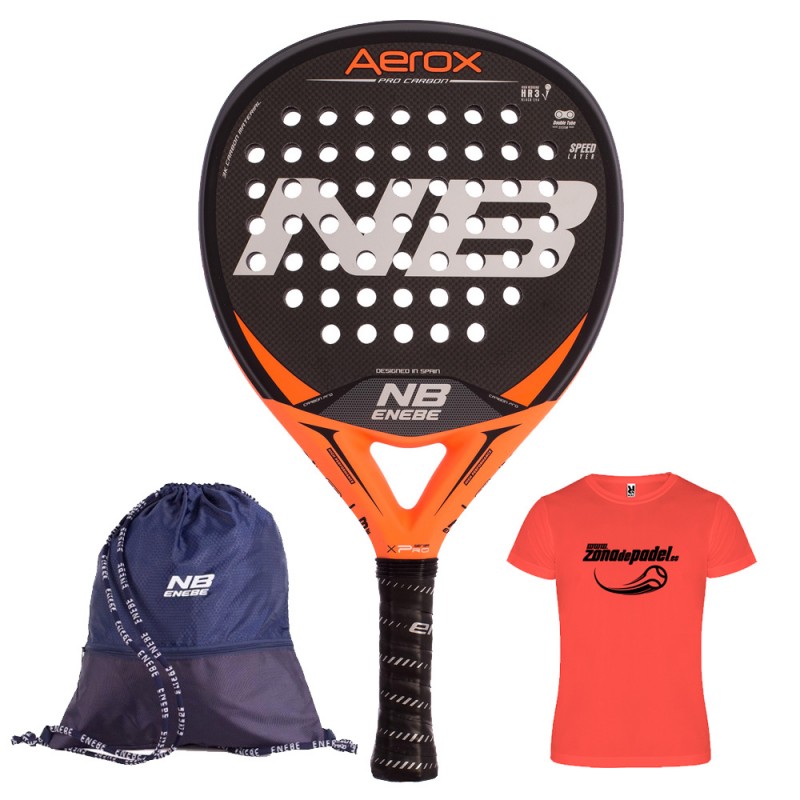 OFFER: €193.35
RRP: €230.00
Shape: Tear
Game: Power
Weight: 360-375
The Aerox Carbon Pro 2023 model returns renewed with a teardrop format and with a slightly higher balance . Inside , black eva HR3 rubber has been used, which gives us power but without neglecting control in each hit.
The 3K carbon structure provides greater resistance . It has a wide sweet spot so it will forgive all our mistakes. Ideal for players who are looking for a racket with which to deliver powerful blows .
RSX Carbon 2023
The RSX Carbon 2023 model shares many technologies with the Aerox , such as the 3K carbon structure or the black eva HR3 rubber core.
However, it is a more balanced model, intended for players looking for a racket that gives us a good game both from the bottom of the court and near the net.
RS 9.1 2023
We move on to the intermediate range where we find models that help improve gameplay. The 2023 RS 9.1 is a center-balanced, teardrop-shaped model. With the fiberglass structure and the eva HR3 rubber inside it gives us a good ball output and control.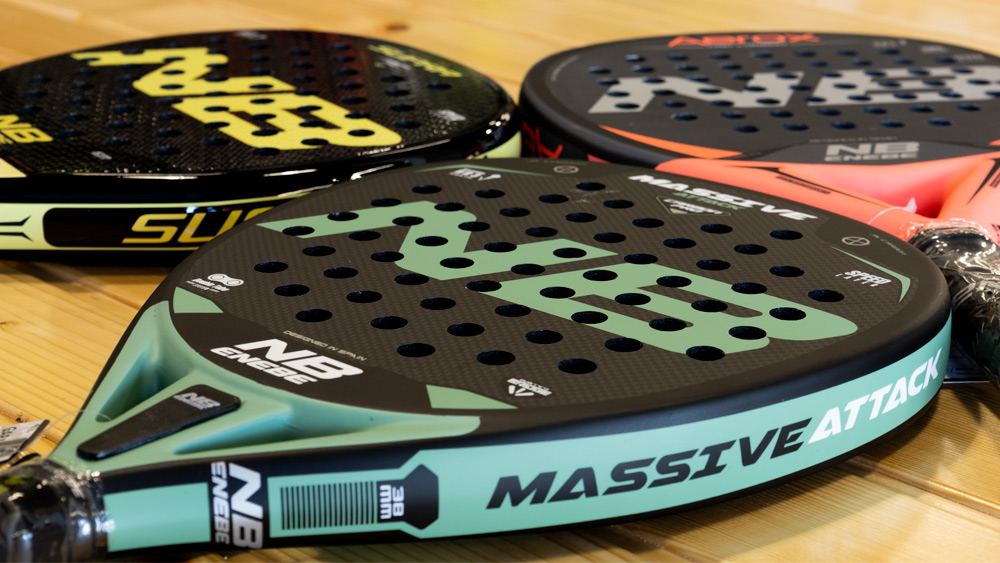 Arrow 2023
OFFER: €71.96
RRP: €90.00
Shape: Teardrop
Game: Polyvalent
Weight: 360-375
We end with the Arrow 2023 model, which with its oversized teardrop shape and medium balance is presented as the ideal model for versatile players .
Its structure has been made with fiberglass and the frame in carbon to offer greater resistance . The soft eva rubber core gives us a very comfortable touch making it a very versatile model.
The new Enebe 2023 collection is a true wonder for padel tennis lovers. With its innovative designs and cutting-edge technologies and the implementation of carbon in all its designs, Enebe offers a great bet this season to continue consolidating itself in the market as one of the great brands in the world of padel tennis.
Don't miss the opportunity to try their new range of rackets and take your game to the next level!