2023-01-18
2023-01-18
Paquito Navarro is a professional padel player who is currently number 7 in the World Padel Tour ranking.
He currently has more than 20 years competing in which he has managed to accumulate more victories than anyone else and with Bullpadel .
Paquito Navarro, the professional player
Paquito Navarro started playing padel tennis when he was 5 years old, his passion for this sport started at a very early age. From a young age, he shows why he is one of the best in the world , managing to enter the competition at the age of 10, where he manages to finish as runner-up.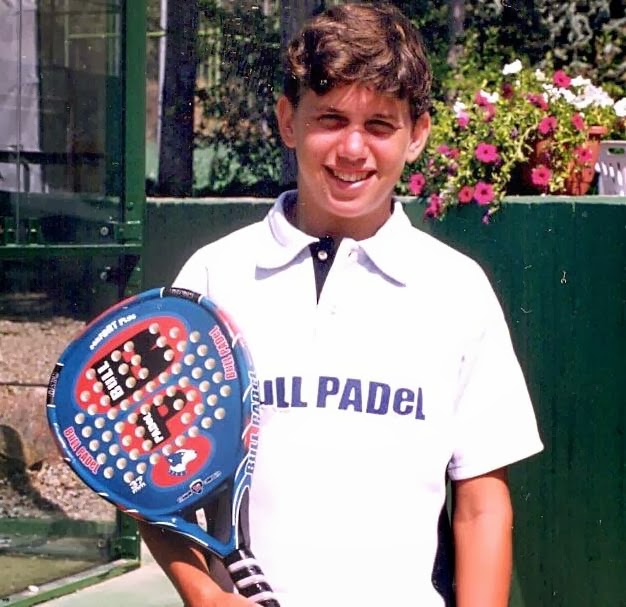 On the court he occupies the backhand position, playing a very offensive game which allows him to perform magnificent volleys. Among his best-known blows are the power smash and the wall drop, his mythical padel racket , with which he makes it almost impossible to stop the ball.
Navarro is undoubtedly one of the most talented players of our times , managing to make plays that leave no one indifferent. Today we will analyze the career of Paquito Navarro, the only Spanish player who has managed to become Spanish champion in all categories.
Name
Francisco Jesus Navarro Compan
Nickname
Paquito Navarro / The hurricane of the neighborhood of remedies
Date of birth
February 10, 1989
Place of birth
Sevilla Spain)
Height
1.81 cm
Current couple WPT 2023:
Juan Tello
Position
Reverse
Biography
Paquito Navarro is from Seville, he was born on February 10, 1989 in Seville (Spain). He started playing at the age of 5 in his parents' urbanization in Almería.
Unlike a good part of the players on the circuit, Navarro did not start out playing tennis . During the family's summer retreats in Aguadulce (Almería), he would stay to watch his brother and father's games, hoping that in the end they would rally a bit with him. He quickly acquired the basics of the game.
He already received classes for 8 years and shortly after he began to compete . And at ten, the first World Cup for minors in Mexico. Navarro was second with Jaime Bergareche.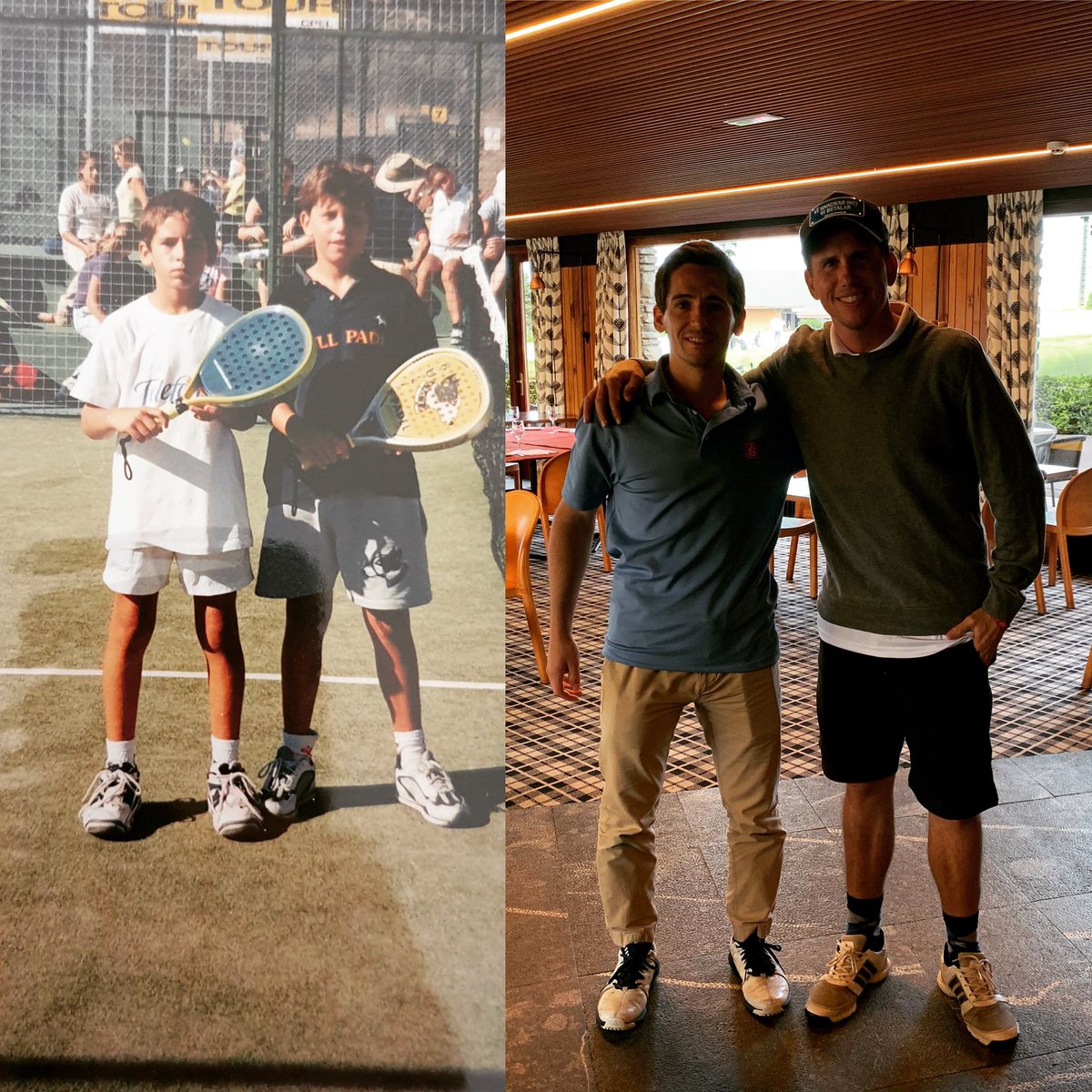 After being runner-up several times, he managed to win the junior world championship with his partner Adrián Allemandi , thus achieving his first victory. However, it would not be until 2009 where he managed to enter to compete in the old Padel Pro Tour circuit and proclaim himself champion of Spain.
After managing to position himself as one of the best in competitions such as the Padel Pro Tour, he managed to enter the World Padel Tour circuit in 2014 . He does it together with Maxi Gabriel , with whom he would only play for a few months. His next partner would be Mati Diaz with whom he would be able to position himself as the champion of Spain.
And tournaments as incredible as the one in Portugal where he broke the glass
Just a few years later he would manage to reach his first Final Master where, although he would not win, it would be the beginning of a career full of successes.
Always united with great Players who have played as a couple, Sanyo Guitierrez, Juan Martín Diaz, Juan Lebron, Martín Di Nenno , … all these Paquito Navarro couples have allowed him to play at the highest level and opt for all the titles season after season .
Palmares in World Padel Tour
Paquito Navarro has played more than 53 matches on the World Padel Tour , of which he has won 397, while adding 15 consecutive victories. Some of the best results of the entire competition that show why it is considered one of the best.
| Date | Tournament | Partner |
| --- | --- | --- |
| 2022 | Telcel Huawei Mexico Open 2022 | Juan Tello |
| 2022 | Santander Open | say baby |
| 2021 | Buenos Aires Master | say baby |
| 2021 | Cordoba Open | say baby |
| 2021 | Barcelona Master | say baby |
| 2020 | Marbella Master | Paul Lima |
| 2019 | Sao Paulo Open | Juan Lebron |
| 2019 | bastad open | Juan Lebron |
| 2019 | Master Valladolid | Juan Lebron |
| 2019 | Jaen Mater | Juan Lebron |
| 2019 | Alicante Open | Juan Lebron |
| 2018 | Bilbao Open | Paul Lima |
| 2017 | Andorran Open | Sanyo Gutierrez |
| 2017 | Seville Open | Sanyo Gutierrez |
| 2017 | Valladolid Open | Sanyo Gutierrez |
| 2017 | Miami Masters | Sanyo Gutierrez |
| 2017 | Santander Open | Sanyo Gutierrez |
| 2016 | Madrid Master Final | Sanyo Gutierrez |
| 2016 | La Nucia Open | Sanyo Gutierrez |
| 2016 | Valencia Master | Sanyo Gutierrez |
| 2015 | Barcelona Master | Matias Diaz |
| 2014 | San Fernando Open | maxi gabriel |
Palmares Premier Padel
In the short life of Premier Padel, Paquito Navarro managed to win his first tournament, one of the most important in Doha, Qatar.
| Date | Tournament | Partner |
| --- | --- | --- |
| 2022 | Premier Padel Doha | say baby |
Bullpadel sponsor of Paquito Navarro
Paquito Navarro has been playing with the Bullpadel brand since 2017, where he has collections that have been designed exclusively for him.
Paquito Navarro's padel racket
The padel racket used by Paquito Navarro is the Bullpadel Hack 03 2023. A power model that has been manufactured by combining carbon and a multieva core for a fantastic punch.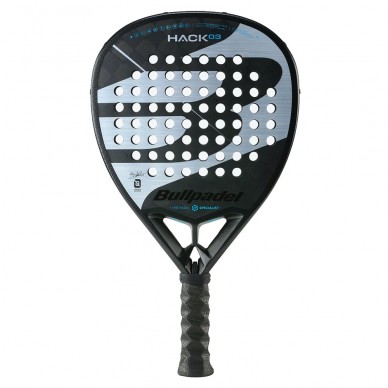 OFFER: €349.95
RRP: €350.00
Shape: Diamond
Game: Power
Weight: 365-375
The Hack 03 CTR is also available, a control model that has a large surface to avoid off-center balls.
Paquito Navarro's padel shoes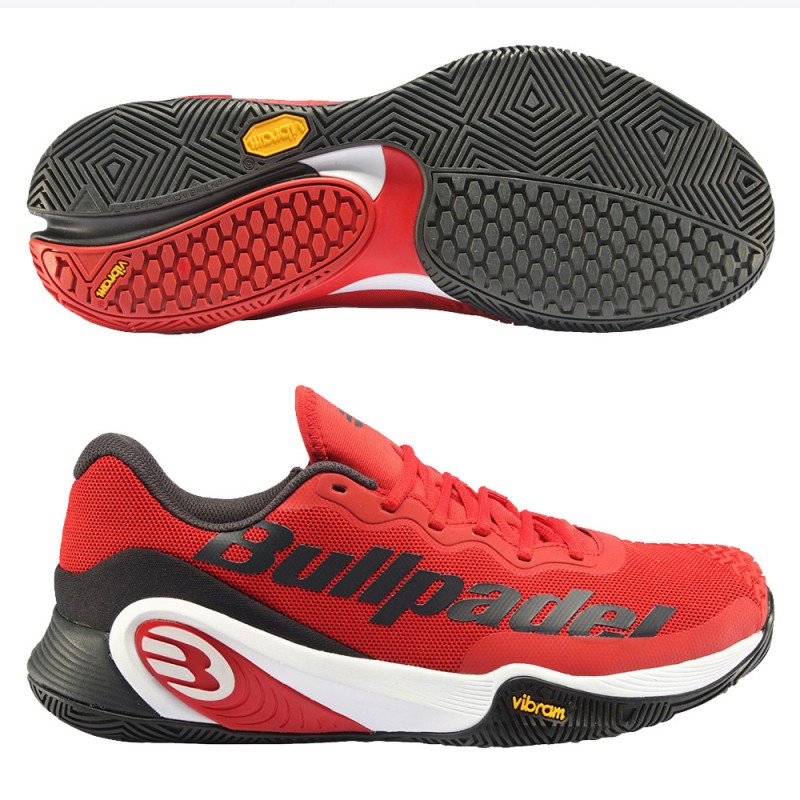 OFFER: €168.00
RRP: €170
Buy: Top range
Upper: Mesh.
Sole: Clay with Vibram sole.
For footwear, Paquito Navarro chooses the Hack Vibram LTD , a model that has been designed with a hybrid sole specifically for padel tennis, for great grip and faster turns. In cushioning it does not disappoint either thanks to the technologies used in stabilization and double sole.
Paquito Navarro´s padel bag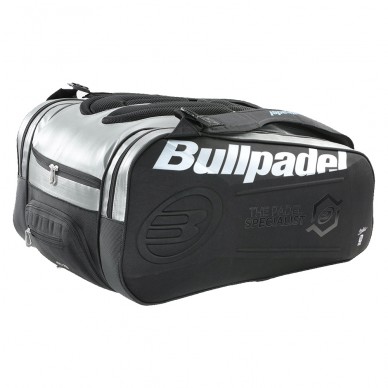 OFFER: €99.95 RRP: €100.00
padel racket: 2
thermos: yes
Big size
To transport all his material, he does so in the Hack BPP-23012 padel racket bag, which has two side thermo pockets in which you can store up to two rackets in each one. It also has a compartment with ventilation for shoes and another very spacious main one.
Paquito Navarro's best points
To finish we leave you a video of the best points of Paquito Navarro in the World Padel Tour.