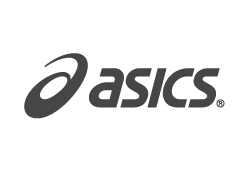 Asics Padel Bags
Asics padel racket bags, buy online the best padel bags of the prestigious Asics brand to go play paddle tennis, as always the best quality on the market.
The Asics padel bags stand out for their great design, great capacity and quality in each of the materials that make up all their products, the Asics sports bags are designed so that the paddle player can go to the court with all the essential elements to play or any paddle accessory.
Asics Padel Bags
In Zona de Padel you can find a wide variety of Asics padel bags with which to take to the matches and at the same time protect the Asics padel racket and any necessary padel accessory. A padel racket bag is a very important padel accessory since, in addition to carrying and storing all your equipment, it protects your most precious padel asset: the padel racket.
The Asics padel bag in black and yellow is one of the best sellers, a product that came out in 2017 and continued in black and orange colors in 2018, until reaching the current versions of 2022 that are manufactured in black. It has features for you to store everything you need, from cheap Asics padel rackets and shoes to equipment, towels and smaller objects that can get lost.
The manufacturers of padel products, such as in this case Asics Padel Spain, develop products to play of the highest quality with a great relationship in terms of performance and price. In addition, this sports brand is committed to the latest technologies and fashionable designs.
Other Padel rackets bags Brands