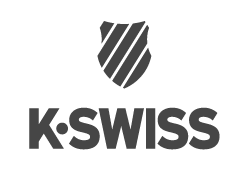 Kswiss Padel Bags
The K-swiss padel Bags are special padel bags to store, protect and carry all the necessary equipment for padel matches. The Kswiss bags are precisely backpacks or bags developed as an essential padel accessory with which to gather everything you need and that we do not lack anything when we play padel.
K-Swiss padel racket bag collection now available
K-Swiss Padel racket bags
K-Swiss Pádel is a brand dedicated mainly to tennis and also to our favorite sport, padel tennis. It offers products to play padel tennis such as bags and slippers. The KSwiss padel rackets are of great quality, features and designs and you can find them in our Padel Zone store at incredible prices. A padel racket bag is a necessary accessory since, in addition to storing and protecting your racket and the rest of your equipment, you have everything you need to practice padel in the same accessory. Depending on your needs, you have large padel racket bags to store more than two padel rackets, padel racket bags with capacity for one padel racket and backpack-type padel racket bags thanks to their adjustable handles.
Other Padel rackets bags Brands