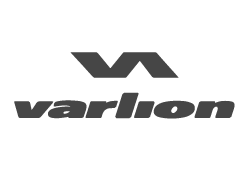 Padel bags Varlion
The Varlion padel bags are one of the highest quality and most prestigious padel bags on the market. The Varlion brand stands out for manufacturing padel bags such as the Varlion Hexagon as one of the best sellers, with great features, exclusive designs and large capacity, sports bags that are designed so that the padel player can go to the court with all the accessories and essential equipment to play such as the racket, sneakers or any other accessory you need, as always at the cheapest price so you can buy them safely .
Padel Varlion padel racket bags
Varlion has been in the world of padel tennis for 25 years and since then, it has been manufacturing products to play this sport of the highest quality, design and performance. It sponsors players from the World Padel Tour such as Juan Belluati, Pablo Lijó or Alicia Blanco among others and young promises of padel who are putting their batteries to become like their WPT idols.
The world of padel tennis is becoming more demanding and players demand more features and designs in materials, therefore, brands such as Varlion offer a wide variety of high-quality bags and backpacks such as the Varlion padel racket bags .
These padel bags are necessary in padel since thanks to them we will carry everything we need to play padel and we will protect all our belongings, especially if you play with a Varlion padel racket . Depending on your needs, there will be a padel bag for you, large, bags, or with adjustable handles.
Discover the full range of Varlion padel bags that we have in our Padel Zone online store!
Other Padel rackets bags Brands