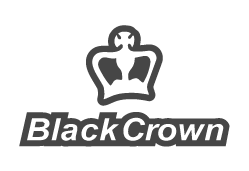 Black Crown Padel Bags
Buy in our online store Padel Zone, the best bags to transport everything you need to matches and training. We only offer padel rackets and padel bags from the best brands, benchmarks in the sector that manufacture padel rackets, backpacks and padel bags with the best resistant materials and features on the market. In this case, we are talking about the Black Crown padel rackets, padel rackets from the padel brand that sponsors elite players on the World Padel Tour such as Adrián "Tito" Allemandi and Marta Marrero, among other top players of the moment.
Black Crown is one of the top brands on the market and in addition to offering padel bags, we can also find Black Crown padel rackets and clothing, both for men and women. Here you can find bags... Don't miss out on the best padel bags!
Black Crown Padel racket bags
A bag or also called a padel bag or even a padel backpack , is an essential accessory to protect and transport our most precious asset: the racket. In addition, depending on the size and features you are looking for, there is a special padel racket bag for you because we offer padel racket bags of various sizes, features and backpacks so that you can store everything you need, from rackets and shoes to equipment, towels and smaller objects. Manufacturers of padel products develop products to play padel so that you do not lack anything when as a player, whatever your level and style of play, when you are going to play your matches or train to improve your technique, therefore, the Most padel brands manufacture rackets, shoes, technical clothing, wristbands, caps, grips and of course, bags.
Other Padel rackets bags Brands