Asics Gel Challenger 13 Clay steel blue white
-11%

Comfortable padel shoes Asics Gel Challenger 13 Clay steel blue white | Excellent fit and comfort with these Asics Gel Challenger 13 padel shoes, a model that is very popular for its performance and fantastic price
Padel shoes Asics Gel Challenger 13 Clay 1041A221-400
Choose your new sneakers from a wide variety of models with the new Asics Padel 2023 catalogue. Discover the new edition of the Gel Challenger 13 Clay steel blue white padel shoes, a model that is very popular for its high competition technologies at an unbeatable price.
This season they maintain the wingwall technology and the gel system for excellent cushioning. They also have a construction with technical fabric that makes them very comfortable as well as a stabilizer system that prevents twisting. To finish, AHAR technology will keep them in good condition for longer.
Asics Gel Challenger 13 in green and white, characteristics
Excellent traction on any surface with the clay sole of the new Asics Gel Challenger 13 steel blue white 2023.
Structure reinforced with the AHAR compound to combat abrasion.
They have foam inside as well as an ortholite insole for a better fit.
Upper made with technical fabric, which improves its flex.
Central stabilizer that prevents torsion, especially in lateral supports.
They reduce the impact with the wingwall and Gel system throughout the sole.
They favor a natural footprint.
Available in the Asics 2023 women's footwear catalog.
Who is it for? We recommend them to guys who usually train 3-4 times a week and need comfortable padel tennis shoes, with good traction and that don't skyrocket in price since the Challenger incorporates high-end technologies at an affordable price.
Why will you like it? Thanks to the traditional clay sole, they offer a strong and dry grip on the slopes so you won't have to worry about slipping. Also this season they return with a very cool design combining an aquamarine green color with fluorine on the heel and white midsole.
Find out more about the ASICS brand
Get quality products at a good price with the Asics Sport catalogue, a benchmark for all athletes. In the world of padel tennis, it has the representation of professional players on all the tracks of the World Padel Tour.
Do like them and enjoy a spectacular performance on the court with their new collection of padel tennis rackets, shoes, clothing and accessories. You will find models for all audiences and also at all prices. Do not wait any longer and equip yourself with one of the brands preferred by players.
Features
Level: Advanced
Play: Comfort
Player: Man
Year: 2023
Sole: Clay (Spike)
Our best products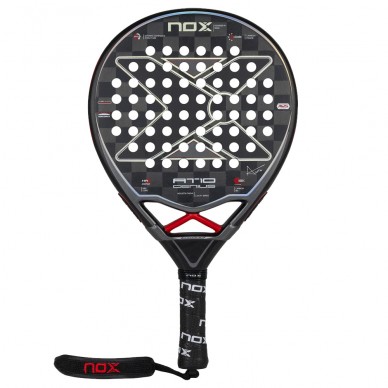 -44%

-49%

-26%