Asics Solution Speed FF 2 Clay hazard green reborn blue
-40%

Padel shoes Asics Solution Speed FF 2 Clay hazard green reborn blue | Give the best of yourself on the track with the Asics shoe collection where you can find the new Solution Speed FF that have been designed in green and blue
Lightness
Damping
Flexibility
Perspiration
Grip
Stability
Padel shoes Asics Solution Speed FF 2 Clay 1042A134-300
Give your best performance on the track with the new footwear catalog of the Asics brand where you can choose from a large number of models the one you like the most. One of them are the Solution Speed FF 2 that have been designed with a herringbone sole as it prevents us from slipping thanks to the grip it provides.
In its technologies, the dynawrap has been used, which improves stability so that you can move around the entire track without limits. On the other hand, it combines gel and flytefoam technology to absorb impacts in each movement and therefore reduce discomfort and injuries.
Asics Solution Speed FF 2 in Neon Green, Features
The Asics Solution Speed FF 2 provide a very good fit to the foot.
The outer part has been designed with synthetic leather for greater flexibility of the shoe.
Greater stability in each step with the Dynawrap technology with which it has been designed.
For the drawing of the sole, the herringbone has been used that improves the grip on the track.
It has been designed with gel and flytefoam technology that provides greater cushioning.
The sole has been reinforced to prevent wear from abrasion.
They have been manufactured with materials that allow perspiration for a more comfortable game.
It belongs to the Asics footwear range for women 2023.
Who is it for? They are perfect for all those people who are looking for quality shoes with which to play padel tennis, a very intense sport that requires shoes that are the most comfortable to play for hours and not feel discomfort.
Why will you like it? Because not only are they the most comfortable shoes, but they also provide great breathability to keep you sweat-free. They have also been designed in neon green with details such as the sole or the logo in blue.
Find out more about the ASICS brand
Do not neglect any element with Asics Sport, a brand that has a varied catalog of products to play padel tennis so that you can choose the one that best suits you. You can choose between padel tennis rackets, shoes, bags and kits for all tastes.
This season he equips professional players on the World Padel Tour circuit, so you will see his collection of footwear on the feet of the best athletes. Take advantage of our offers to equip yourself with Asics products of the highest quality at a good price.
Features
Level: Advanced
Play: Ligereza
Player: Woman
Year: 2023
Sole: Clay (Spike)
Our best products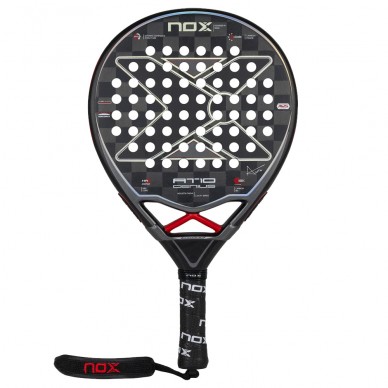 -44%

-49%

-45%