2023-05-05
2023-05-05
Arturo Coello Manso, also known as " King Arthur " or as " Arturito ", is a professional spanish padel player, who currently occupies 4th place in the World Padel Tour ranking, currently together with his partner, the argentinian player Agustín Tapia make up the second best padel couple in the world.
Arturo Coello
On the track, Arturo Coello has been a figure with meteoric growth. His game is characterized by power and pressure. He has the ability to devour meters with his powerful stride, as well as always looking for the attack without caring about sacrificing defense for the advantage on the track. Before succeeding with Fernando Belasteguín, he shared the track with other great professional players such as Miguel Lamperti and Javi Ruiz .
Name
Arturo Coello Manso
Nickname
King Arthur
Birthdate
March 8, 2002
Place of birth
Mojados, Valladolid
Height
1.90cm
Current couple WPT 2023:
Augustin Tapia
Position
Right
In 2022 he exploded as a professional player worldwide, becoming the youngest player in history to win a WPT tournament. Today we are going to analyze the trajectory of the Valladolid player, one of the great promises of Spanish padel.
Biography of Arturo Coello
Arturo Coello was born in the town of Mojados in Valladolid, on March 8, 2002.
From a very young age he began to stand out in the lower categories, which promoted the possibility of a long sports career ahead. His love for padel started when he was little, and his performance was exceptional in his youth stage.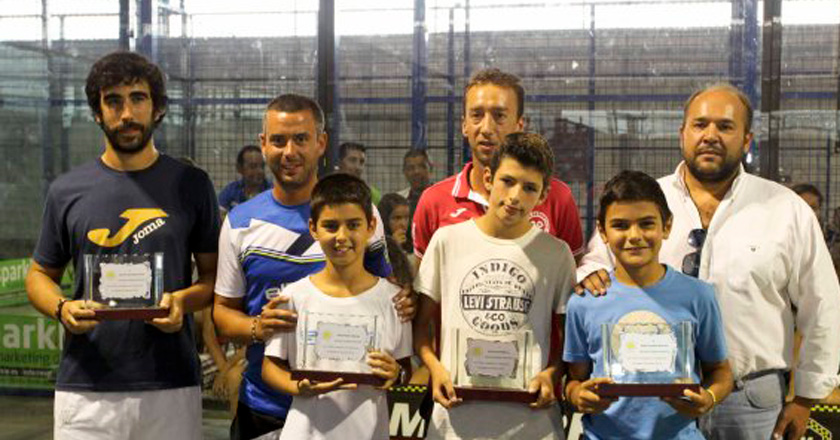 His debut on the official circuit occurred in 2019, at just 17 years old. At that time some of his partners were names like Pincho Fernández, Fran Ramírez or Guga Vázquez. It was more thanks to their union with Iván Ramírez that they managed to attract attention as a fearsome couple in the final tables of that season. His presence in the round of 16 on numerous occasions did not go unnoticed by the public or by sports experts, thanks to his impetus and presence on the track.
Thanks to this meteoric irruption he is called by Miguel Lamperti for the beginning of the following season. Together with the Argentine legend is when his success in the world of padel takes off. Followed by this it was his combination with Javi Ruiz that would place them as one of the promising couples. However, that same season, due to an injury to the Spanish backhand, Coello ended up playing two tournaments with Álex Arroyo before announcing his next partner.
In the 2021 season, during the drastic change of couples that the professional circuit experienced, it was Fernando Belasteguín, the best player in history, who decided to bet on a young Coello at the right time, since he saw in the young man a potential to polish. that could help both of them to get the most out of their game and thus continue to improve their trajectory. This is how the man from Valladolid set out on a path together with the best possible mentor and, thanks to that, Bela also continued adding figures in his already mythical career.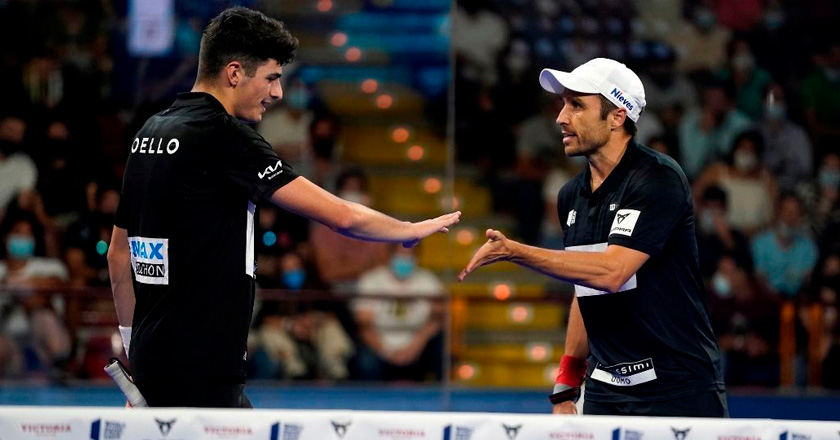 The progress of the couple was good, since it allowed Coello to change his particular style, always based on the shot, due to the ease provided by his great height, to a combo of increasingly varied blows, with this obvious progression is when Arturito He is called to represent the Spanish team during the World Cup that he would end up winning, becoming world champion at just 19 years old.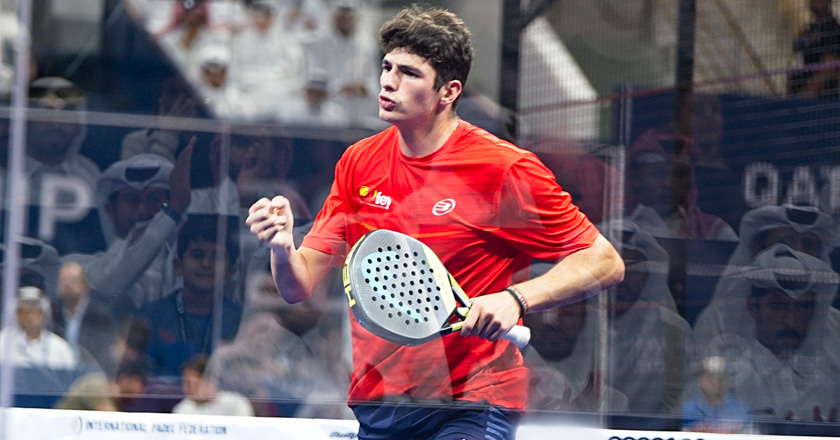 They won their first World Padel Tour tournament in Miami, establishing Coello as the youngest player in history to do so. A milestone that they would repeat in Madrid and Amsterdam. Just as they managed to be crowned in the Premier Padel Monterrey tournament, closing a great season.
For the following season the combination would arrive with his partner Agustín Tapia. The couple formed by two young talents determined to conquer the sport has taken them to a new level. In 2023 they have already won five World Padel Tour tournaments, those played in Abu Dhabi, Argentina, Chile, Paraguay and Spain, giving a solid start to what could be the legend of this young couple.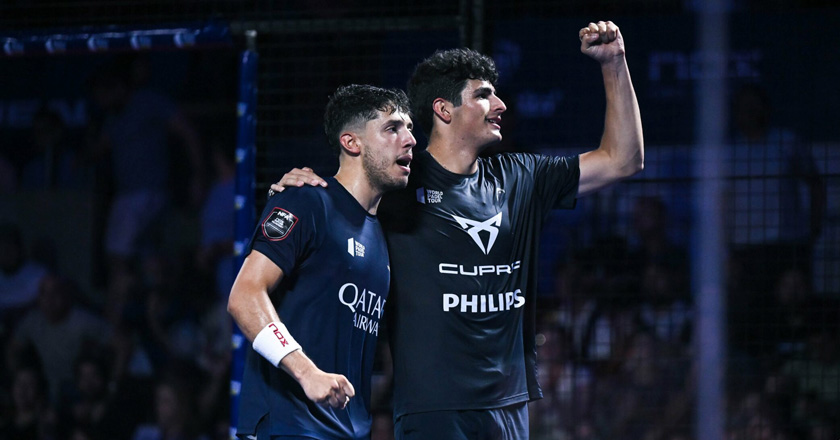 Head and Arturo Coello
Since Arturo Coello began, he has always been related to the Head Padel brand, the renowned brand firm fits and arms one of the great promises that is among the best players in the world in recent years.
The Head Delta Pro is a classic of the brand, the combination of materials in its construction make it a fairly reactive racket, which thanks to the combination of its technologies manages to avoid twisting, allowing more spin to the ball. It is definitely a powerful racket that gives speed to the ball but without being excessively hard, ideal for players who play for the shot.
Head Graphene Delta Pro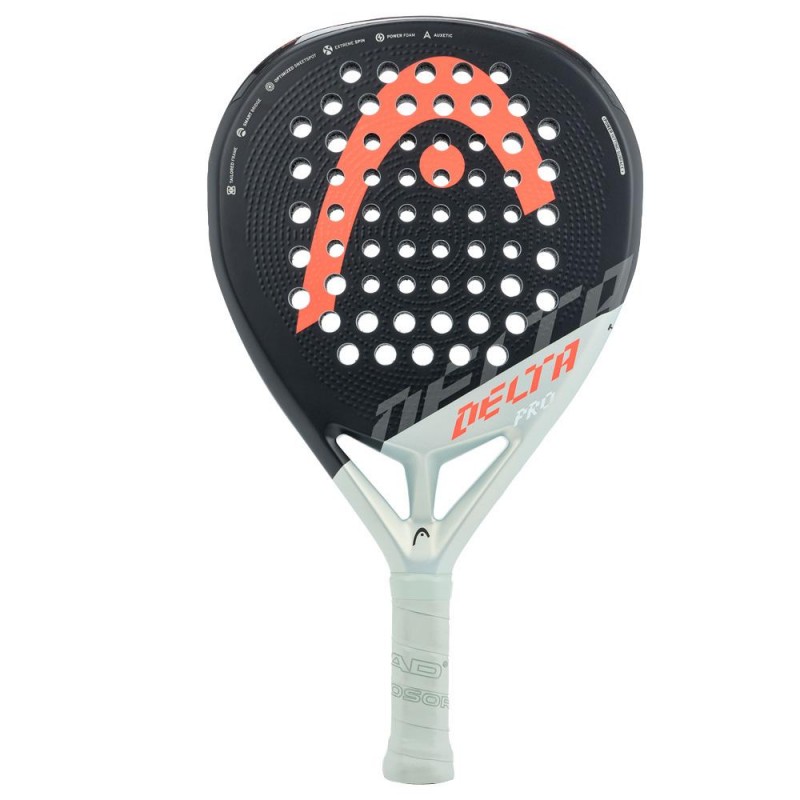 OFFER: €222.51
RRP: €319.95
Shape: Diamond
Game: Power
Weight: 365-375
Arturo also uses Head Padel shoes, the Head Motion Pro have one with a herringbone sole in various directions that allows you to give yourself a better grip at all times.
Head Motion Pro Shoes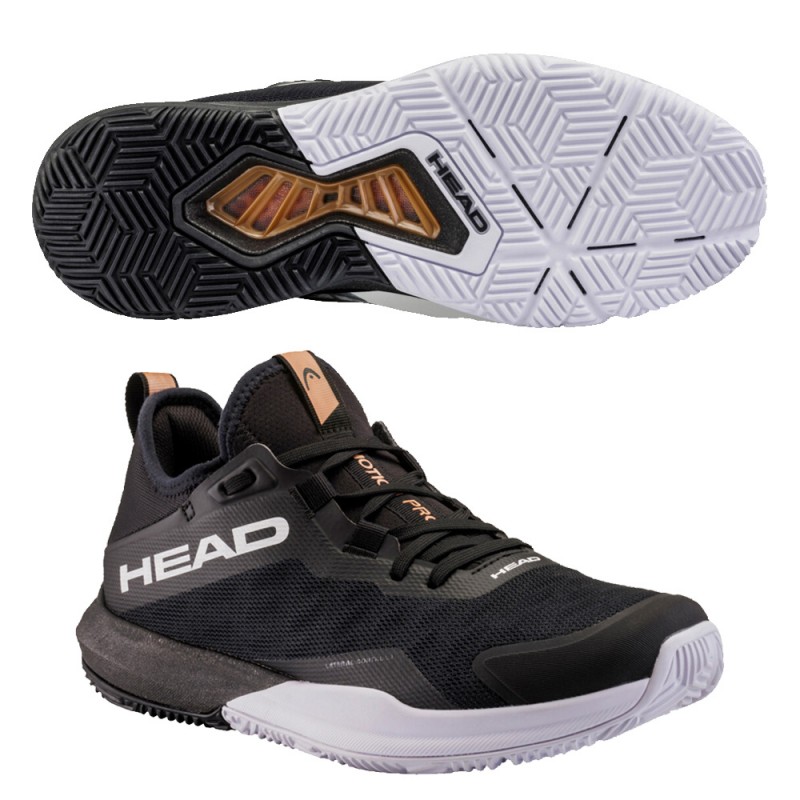 OFFER: €97.95
RRP: €150
Level: Advanced
Game: Lightness
Sole: New Padel
Palmares and triumphs of Arturo Coello
King Arthur has incredible figures that have been growing recently, which has allowed him to win important titles in both the World Padel Tour and Premier Padel tournaments.
Palmares World Padel Tour
| Date | Tournament | Couple |
| --- | --- | --- |
| 04/30/2023 | Circus Brussels Padel Open 2023 | Augustin Tapia |
| 04/16/2023 | Victoria Beers Granada Open 2023 | Augustin Tapia |
| 03/26/2023 | Paraguay Padel Open 2023 | Augustin Tapia |
| 03/19/2023 | BTG Pactual Chile Padel Open 2023 | Augustin Tapia |
| 03/12/2023 | La Rioja Open 2023 | Augustin Tapia |
| 02/26/2023 | Modon Abu Dhabi Master 2023 | Augustin Tapia |
| 10/02/2022 | Amsterdam Open 2022 | Fernando Belasteguin |
| 09/25/2022 | Estrella Damm Community of Madrid Master 2022 | Fernando Belasteguin |
| 02/26/2022 | Blockchain.Com Miami Padel Open 2022 | Fernando Belasteguin |
Palmares Premier Padel
| Date | Tournament | Couple |
| --- | --- | --- |
| 12/04/2022 | Monterrey Premier Padel Major 2022 | Fernando Belasteguin |
Best points of Arturo Coello
To finish this article, we leave you a video of the best points of Arturo Coello in the World Padel Tour.